Silestone – A Trusted leader in Quartz Surfaces
The term "Quartz" refers to an engineered stone product made with natural quartz, one of nature's hardest materials.  Quartz offers the luxurious look of stone that is durable and easy to clean and maintain.
Silestone offers a unique mix of strength and elegance with little to no maintenance required.  Silestone offers benefits that out perform other surfaces, such as scratch and scorch resistance that can't be matched by plastic or solid surfaces, and resistance to stains that can't be matched by even sealed granite or marble. And with numerous colors available and a variety of edge designs to choose from, Silestone offers something for everyone to love.
Natural Beauty
Silestone has the sophisticated elegance and timeless beauty of stone. The natural quartz in Silestone delivers a distinctive depth, brilliant clarity, glimmering radiance and cool, solid feel unique to natural stones.
Scratch-Resistance
Only three other natural minerals — diamond, sapphire and topaz – are harder than quartz, making Silestone naturally scratch-resistant. Quartz is a seven in strength on Mohs Hardness Scale (diamond is a 10). So, while a careless slip of the knife will scratch most other countertops such as laminates,  it won't leave a mark on Silestone. Silestone is not scratch-proof, however, and can, therefore, be damaged by excessive force or pressure.
Stain-Resistance
Silestone's polished surface is non-porous and thus highly resistant to stains from coffee, wine, lemon juice, olive oil, vinegar, makeup, and many other common household products.
Heat and Scorch Resistance
Unlike solid surfaces and laminates, Silestone is heat- and scorch-resistant. It will withstand limited exposure to heat without burning or scorching. The fire of a lit match will not mar the Silestone countertop. However, as advised by crockpot and electric skillet manufacturers, do not place these items directly on any countertop. Always use trivets when placing hot items on a Silestone surface to avoid thermal shock.
Strength
Silestone has four times the flexural strength of granite, making it less susceptible to chipping and cracking than granite during transportation and installation.
Maintenance-Free
Because it is non-porous, Silestone's polished surface doesn't need to be sealed. Cleaning Silestone is easy with soapy water or a mild household cleaner such as Formula 409®, Fantastik® or Windex®.
No surface is indestructible, though. As with any other stone or surface, strong chemicals and solvents such as Drano®, Liquid Plummer®, oven cleaners and floor strippers will damage the surface and must not be used on Silestone.
Color
Silestone is available in over 48 dazzling colors, ensuring that there is a Silestone color to suit most any style or taste. Cosentino continues to grow its Silestone color palette every year. Because Silestone delivers more color consistency than any other natural stone, homeowners can be confident when using samples to choose their Silestone countertop color.
Experience
Silestone has a mature network of distributors and fabricators backed by Cosentino and its more than 70 years experience in the stone industry. Furthermore, Silestone is fabricated and installed by dedicated certified craftsmen who are trained by Cosentino through a unique curriculum that includes expert hands-on training.
Our inventory holds the most popular Silestone colors, but rest assured that you can get any of the colors Silestone has to offer.  Visit the Silestone Website to order samples and see a complete color pallet.  You can also visit the Cosentino Center, click here for details.
Care and Maintenance
For Silestone Quartz with a polished finish, we recommend you use a mild household cleaner, such as 409®, Fantastik®, Lysol®, or Windex®. In case of stubborn spills or stains, soak the area for up to 10 minutes with one of the above cleaners and vigorously wipe away with a non scratch Scotch Brite® pad.
Silestone® Leather™ does show daily living more frequently and therefore requires more daily maintenance than other Silestone Quartz products. For your daily cleaning routine we recommend Countertop Magic™ follow instructions on bottle of cleaner.
The natural quartz in Silestone makes it the toughest interior surface available on the market. It resists scratching, staining and scorching better than any other natural stone or solid surface. Do avoid excessive force or pressure because that may mar or chip the surface. Don't worry about spills from coffee, wine, lemon juice, olive oil, vinegar, makeup, and many other common household products; just avoid harsh chemicals. And don't worry about dropping a lit match onto your Silestone countertop; it won't scorch. But, use trivets when placing any hot items to avoid thermal shock.
Caution
• The following will harm Silestone Quartz: Drano®, Liquid Plumr®, oven cleaners and floor strippers. Do NOT use these or any other harsh chemicals on your Silestone surface.
• Do NOT use crock pots or electric skillets while in direct contact with your Silestone surfaces. Always place them on a trivet or cutting board to protect your countertop. (Review your electric appliance manual as a reference.) Silestone is a stone product. As with any natural stone, certain exposure to heat may cause cracks due to thermal shock.
Cleaning Marble Countertops
For daily cleaning use mild dish soap like Ivory®, warm water and a soft clean cloth. You can also use any water based spray cleaner such as clear vinegar formula Windex® or Natural Stone Cleaner 409® (as recommended by the Marble Institute of America).  If a film, smudges, or streaks develop, use vinegar diluted with water (1 part vinegar to 3 parts water) and a soft clean cloth to remove it.
Sealing Marble Countertops
Your countertops have been sealed prior to installation.  It is recommended to seal marble top at least once a year.  Some marble may need sealing more often depending on the stone's porosity and your daily use of the countertops.
To determine if your countertop needs resealing, perform a "water test". Place some water onto your stone.  If within 15-20 minutes the water begins to absorb into the stone, it is time to reseal.  Wait for the water spot to evaporate before resealing.
A few granites and most marble, limestone, and travertine require an immediate application or multiple applications of sealer by the homeowner even though it has been sealed prior to installation. The natural porosity of these stones and its use in your home requires them to have more initial sealing.
Sealing works as a stain inhibitor and prevents most stains and soil from being absorbed into the surface, but it is NOT a guarantee against staining.To seal your granite countertops, we recommend the Stone Tech Professional Care System which is available through Stone Countertop Outlet. Other stone sealers are available through any stone/tile retail location.
General Sealing Instructions (always follow the directions provided with your product.)
1.    Be certain your countertops are clean and free of spills.  Stains should be removed prior to sealing.  You will need 3 clean, dry, soft cloths and stone sealer.
2.    Pour a small amount of sealer, about the size of the bottom of a pop can, onto the countertop and distribute evenly with a dry cloth.  Pour more sealer onto the stone as you move onto other areas of the surface.
3.    Allow the sealer to penetrate the stone for at least 15-30 minutes.  If the sealer is quickly soaked up by the stone, which is common with marble, limestone, travertine, and onyx, repeat step 2.
4.    Take another dry cloth and wipe the excess sealer off while it is still wet.  If the sealer is already dry, apply a bit more sealer and wipe it off.  This will remove any residue.
5.    Once all excess sealer is removed, use a clean dry cloth for a final wipe down.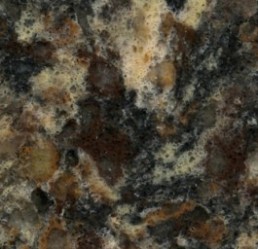 Siridium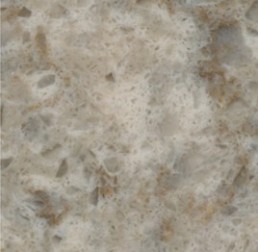 Siridium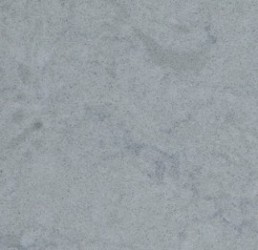 Cygnus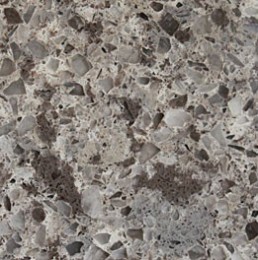 Alpha White