Caesarstone Quartz – Make Your Space Your Own
The term "Quartz" refers to an engineered stone product made with natural quartz, one of nature's hardest materials.  Quartz offers the luxurious look of stone that is durable and easy to clean and maintain.
The unique physical and aesthetic properties of CaesarStone's quartz surfaces have established a unique product genre.  By fusing leading-edge technology with design innovation, CaesarStone makes the finest quartz surfaces in the world
Nature Perfected
Comprised of 93% natural quartz, one of nature's strongest minerals, CaesarStone is resistant to stains, scratches, most household chemicals and moderate heat.  CaesarStone's dedication to quality had earned them ISO 9001 certification.
High Style, Low Maintenance
CaesarStone never needs sealing, and its hard, nonporous surface makes cleaning simple.  In most cases, soap and water or a mild detergent are all that are required to keep your countertop looking like new.
Colors That Captivate
CaesarStone's innovative development team continually creates breakthrough color and quartz designs that influence trends and inspire creative applications.
Edge Profiles
The unique properties and durability of CaesarStone's quartz surfaces allow for a wide range of edge profile design options.
Look and Feel
CaesarStone's quartz surfaces retain the cool, tactile qualities of natural stone with aggregates ranging from fine to coarse-grained color blends for varied visual texture.  Three finishes expand the design possibilities even further:  polished, honed (matte) and textured.
Lifetime* Warranty
The first of its kind, covering your surface for as long as you own your home.
*Some restrictions apply.  Copies of the warranty are available through our Stone Specialists.
Care and Maintenance
A hard, nonporous surface makes Caesarstone simple to clean. In most cases, soap and water or a mild detergent is all that is required to maintain its luster. If necessary, use a nonabrasive cleaning product such as Method® Daily Polish Spray or Method® Daily Stone Surface Wipes. Adhered materials such as food, gum, nail polish, or dried paint can be scraped away with a plastic putty knife; metal marks left by the putty knife can be removed with Method® Daily Polish Spray or Method® Daily Stone Surface Wipes. Thoroughly rinse the surface with clean water to remove residue.

Stubborn Stains or Dried Spills Use a soft cloth with warm water and mild soap or detergent. If needed, apply common, nonabrasive, household cleaners such as Soft Scrub® Liquid Gel with Bleach or Comet® Soft Cleanser Scratch-Free Cream with Bleach. To avoid dulling the surface's shine, make sure to use a nonabrasive cleaner.
NOTE: do not use cleaning products that have a high pH level (over 8), such as oven cleaner or paint remover, as they may etch and damage the surface.

Honed Finish Cleaning and Maintenance Please understand that Honed finishes will require more daily maintenance than our polished finishes. Since there is more exposed surface area with honed finishes, metal marks, fingerprints and other signs of daily living will show on honed material. Most of these marks can be easily removed with little effort and cleaning products such as Soft Scrub® Liquid Gel. For tough stains, work the area with a Scotch- Brite® Blue pad.

Heat Resistance Caesarstone can tolerate moderately hot temperatures for brief periods of time. Prolonged exposure will result in discoloring or other types of damage.
Please inform your customers that they should avoid direct contact between very hot pots and the Caesarstone surface. Excessive localized heat may damage the surface or cause hairline cracks to appear. We always require the use of an insulator/hot pad/trivet especially when using cooking units such as electric fry pans/woks/kettles.

Tough, Yes – Indestructable, No As with any surface, Caesarstone can be permanently damaged by exposure to strong chemicals and solvents that undermine its physical properties. Do not use products that contain trichloroethane or methylene chloride, such as paint removers or strippers.
Avoid any highly aggressive cleaning agents such as oven/grill cleaners and dishwasher agents that have high alkaline/pH levels. Products containing oils or powders may leave a residue. Should your surface accidently be exposed to any of these damaging products, rinse immediately with water to neutralize the effect.
Method® Daily Granite cleansers are approved by Caesarstone for use on quartz surfaces.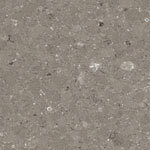 Shitake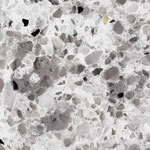 Atlantic Salt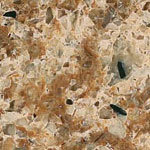 Chocolate Truffle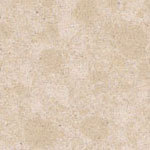 Champagne Limestone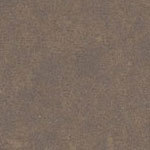 Lagos Blue
Wild Rocks